---
About

this recipe

Vegetable stocks can be used in many recipes (we saw some HERE)

So you saw the title of this recipe "French Vegetable Stock" and you started to wonder : What is French in this ?

Is it a stock made of French Vegetables ? Or is it Vegetables cooked as in a French Stock ?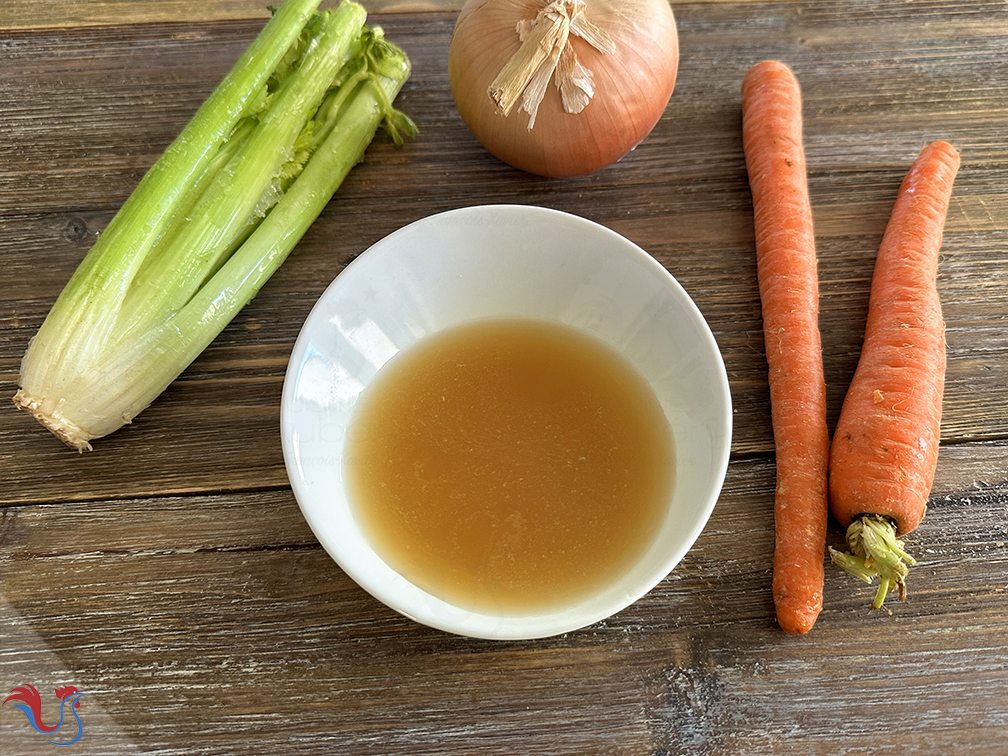 Well, this is just a Vegetable Stock ! It's just the academic recipe taught in French Cooking Diploma called "CAP Cuisinier" : this recipe comes from the curriculum that is learned by French students, the future Paul Bocuse, Guy Savoy, Joel Robuchon and Thierry Marx
Nothing extremely French, besides perhaps the White Wine, but the rest is traditional, and has been taught the same way for hundreds of years...
I implore you to abandon the Vegetable Stocks bought in stores. Once you start making and using this stock recipe for your dishes, you will realize what a difference it makes to use your own stock. Plus, it's easy and cheap. It's also a good way to recycle old vegetables waiting in your fridge, instead of disposing of them !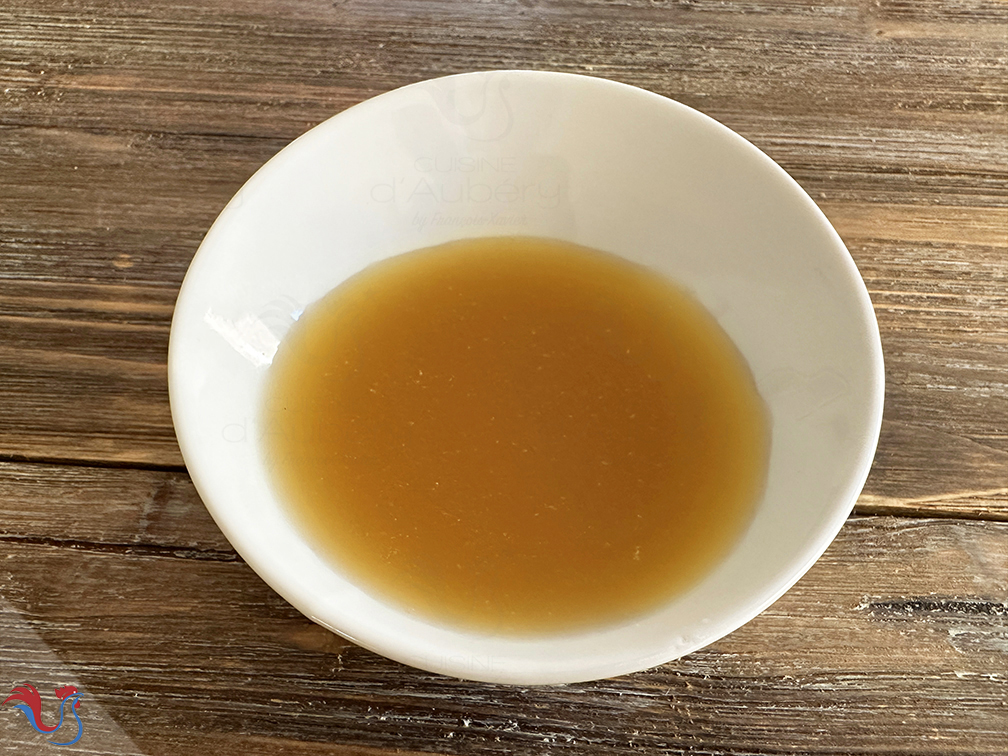 ---
What is a stock ?
A good sauce or a good dish need a good stock. Avoid those bought in stores!
The principe of stocks is to extract the flavors from bones or vegetables, on low heat during a long period of time
Our previous generations used to make a lot of stocks, to recycle bones and old vegetables for economical reasons
Since then, nobody wants to take time to make them, a huge mistake ! We now use "bouillon cubes" or "stock cubes" (Dehydrated meat stock), or stocks in packs. They are most of the time very disappointing ! Making your own stock is a game changer for your recipes !
It's also a good way to reuse bones and vegetables instead of throwing them away !
---
The different stocks
There are several types of stocks:
The White Stock
● is made with poultry and vegetables. See recipes HERE.
The Brown Stock
● is made with red meat, their bones, and vegetables. See recipes HERE.
The Vegetable Stock
● is made with vegetables only. See recipes HERE.
---
Source

of the recipe

This recipe comes from Michel Maincent-Morel's book "La Cuisine de Référence", a book used in French Cooking schools

The recipe is on page 301
---
Modifications

to the original recipe

I modified a few things...

● The chef mentioned the Mushrooms ( 1 oz or 30 g), which I do not recommend. I added it to the list, but I do not add it in the stock (I find the taste too overpowering)
---
---
---
---
---
1. Peel the veggies. In other recipes, they even recommend to not peel them, but I strongly recommend to do it (to remove the dirt)
2. Dice into big chunks the Carrot (1), the Onion (1), the Shallots (2), the Leeks (¾ Cup or 100 g) (the white part), the Celery (⅓ Cup or 40 g), the Parsley and the Garlic Cloves (2)
3. You may use other vegetables, such as Tomatoes, Fennel, etc...
4. As mentioned earlier, I usually don't like to add the Mushrooms ( 1 oz or 30 g)
Non-Slip Cutting Boards
Good Grips Y Peeler
Sekiryu Santoku Japanese Knife
4 Japanese Knives
5. In a large port, melt the Butter (3 Tablespoons or 40 g), and add in the vegetables
6. Stir
Cast Iron Dutch Oven Fontignac
Staub Dutch Oven
6-Quart Stock Pot with Cover
7. Pour in the White Wine (½ Cup or 100 g)
8. Cook until the white wine has reduced
Polyglass Spatula
9. Pour in the Water (5 ⅓ Cups or 1.2 Liters)
10. Cook on high heat until boiling point
Kitchen Scale
11. Once boiling, lower the heat and cook on low heat
12. Cook with the lid on
13. Cooking time is approx. 30 minutes
14. Take the pot off the stove. Pour the stock through a strainer over a big bowl
15. Let the stock cool down and store in the fridge
Sifter for Baking
Large Stainless Steel Fine Mesh Strainer
16. After it has cooled down, the fat has solidified on top of the bowl. It is then easier to "scrape" with a spoon to discard the fat
That's it! You are now ready to use this stock for your recipes
Can be stored in the fridge a few days !