Paul Bocuse' Sauce Bordelaise
---
About

this recipe

Paul Bocuse's sauce Bordelaise is one of my favorite sauces... so French and so tasty !!!
A typical high quality sauce that is served with steak, in top French Restaurants
This sauce takes a bit of time, but that's the price to pay to get a premium sauce that you will be proud of. Your family and your friends deserve it !!
---
Source

of the recipe

A recipe from the book "Paul Bocuse: The Complete Recipes".

To purchase online, see HERE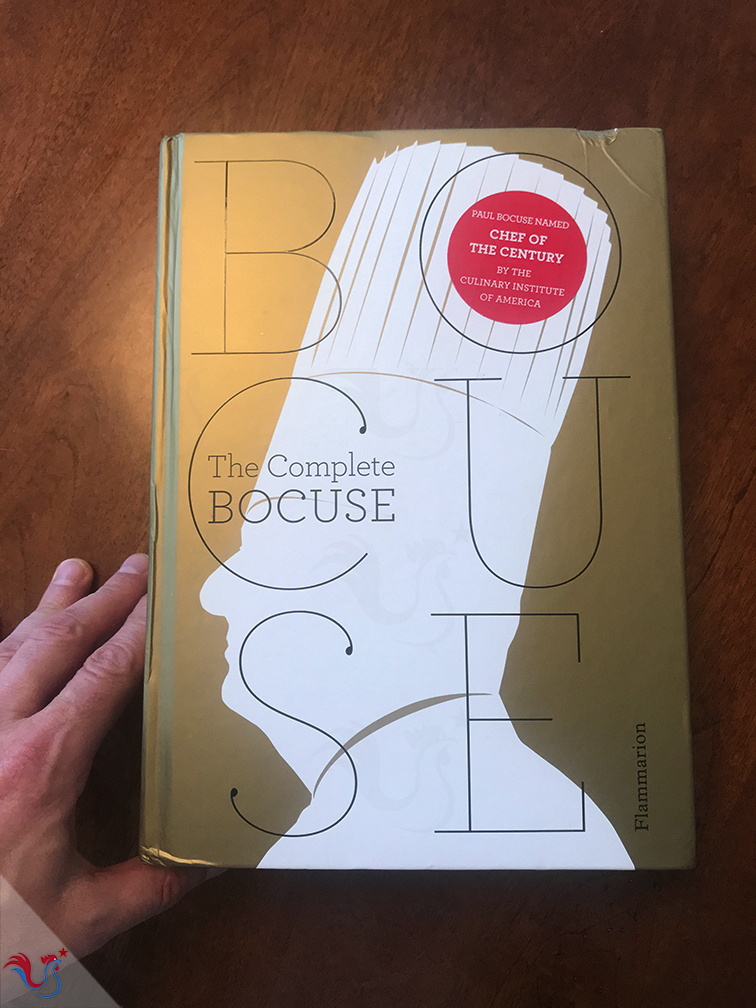 To purchase the book online:
Paul Bocuse: The Complete Recipes

The recipe is on page 524
---
Modifications

to the original recipe
---
---
---
---
---
---
---
---
The "Demi-Glace"
1. Cook the Beef Stock (3 ½ Cups or 800 g) until it's reduced to half volume
2. Remove from heat and set aside
Cast Iron Shallow Casserole Le Creuset
---
The Sauce
3. Mince the Shallots (2)
4. In a pan, melt the Butter (2 Tablespoons or 30 g)
5. Cook the Shallots (2) briefly
Non-Slip Cutting Boards
Sekiryu Santoku Japanese Knife
6. Pour in the Red Wine (1 ⅔ Cup or 400 g)
7. Add in the Laurel (Bay) leaves (2), the Thyme (some Thyme)
8. Add in the Salt and the Pepper
9. Cook and reduce
10. Add in the "demi-glace"
11. Reduce the heat so that everything simmers gently
12. Cook for 10/15 minutes
13. Strain the juice
14. Add in the Butter (1 Tablespoon or 15 g) and stir
Large Stainless Steel Fine Mesh Strainer
15. If the juice is too liquid, you can thicken it a bit:
16. Mix in a small food processor the juice and a tablespoon of Flour
17. Cook again, and the juice thickens
Ninja Food Chopper Express
The sauce is ready!