The Parisian Flan (flan parisien) is a French classic made with a vanilla custard cooked like a pie you will find in all Pâtisseries
---
About

this recipe

During my Insta live on my Instagram Account, I showed you my dessert The Love Napoleon (Le Coeur Millefeuille)

I told you that with this recipe like others, you end up with parings and that they cannot be assembled and reused : The Puff Pastry Dough has a "layered" structure that prevents it from being put together and rolled down again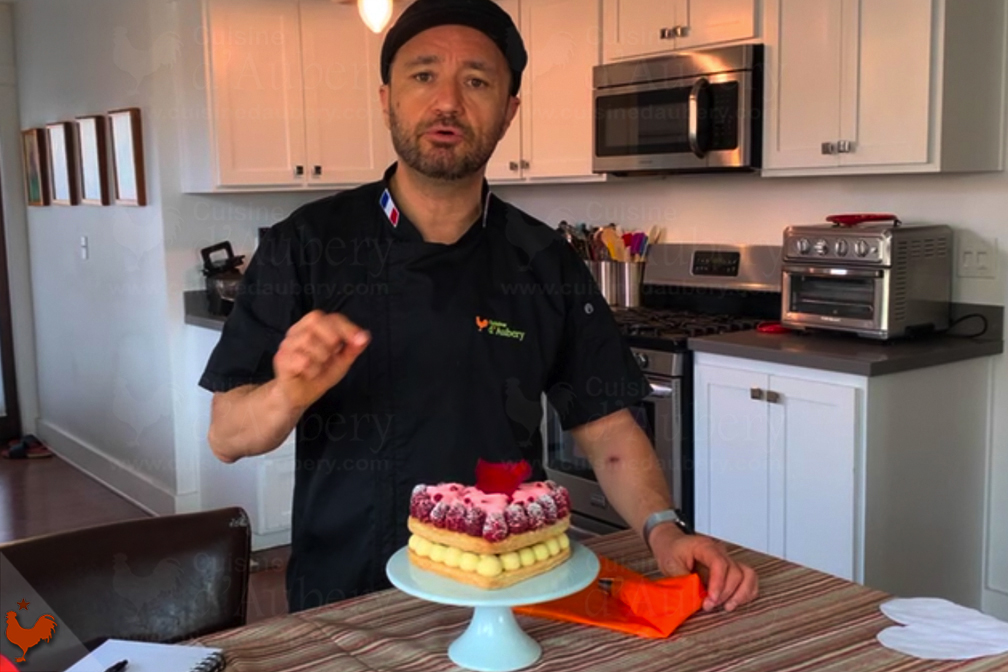 I also told you that some recipes can use those puff pastry paring
So here's one of those recipes : for a limited number of recipes like this one, you can use those parings, as we don't need the "puff effect" of the dough, it can be put together and not worry about its layers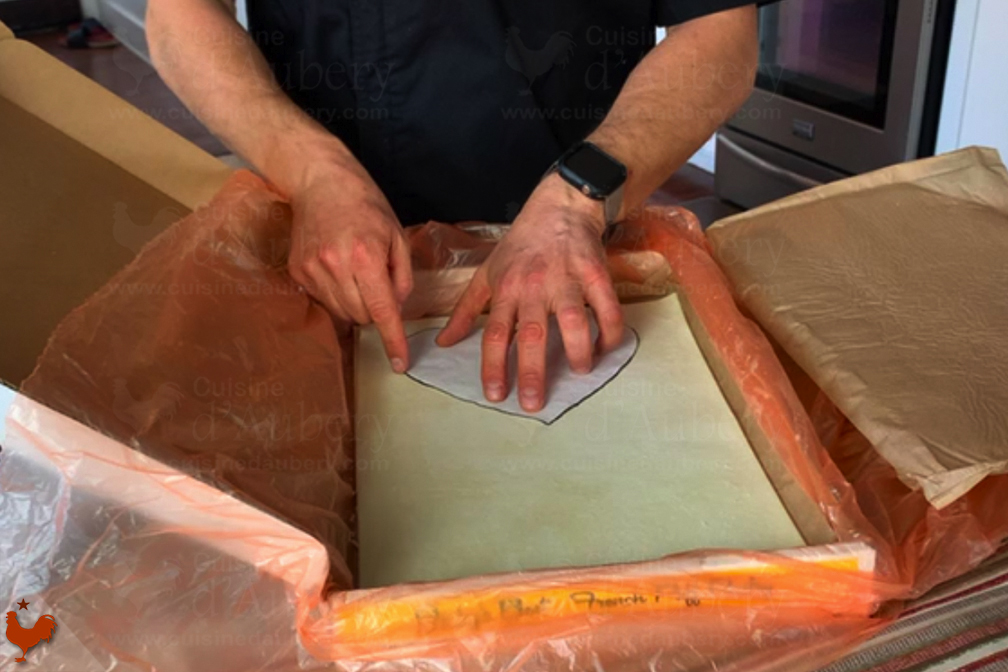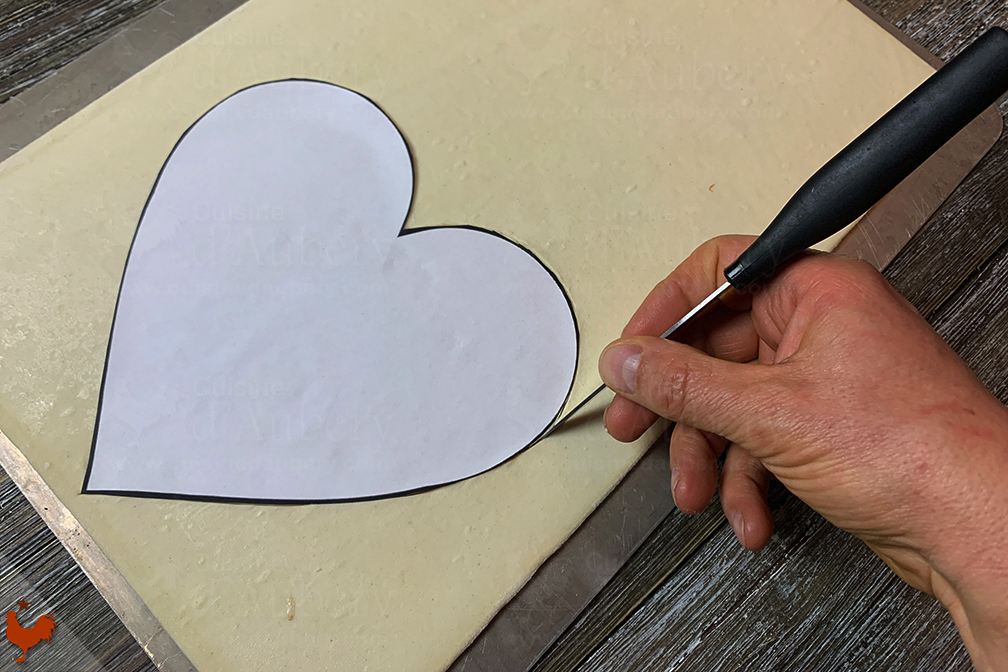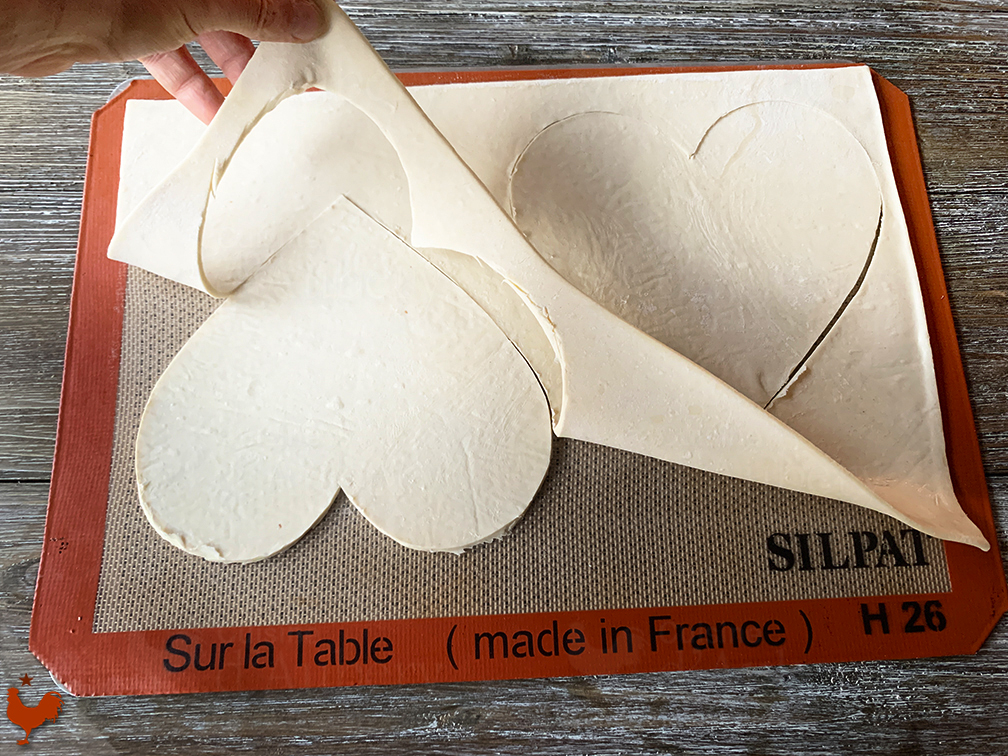 The truth is, most blogs recommend other types of doughs for the Parisian Flan, but if you eat Flan Pies in France, one of the most popular desserts found in Pâtisseries, you will recognize a different taste and texture : This is what I show you with this recipe. The dough used here is a "deconstructed dough"
Despite its simplicity, a Parisian Tart can be complicated to perfect, but with this recipe, we got your back !
This pie is not complicated ! Just follow the step by step, just respect the cooking and cooling times, just get up of your sofa and start making it !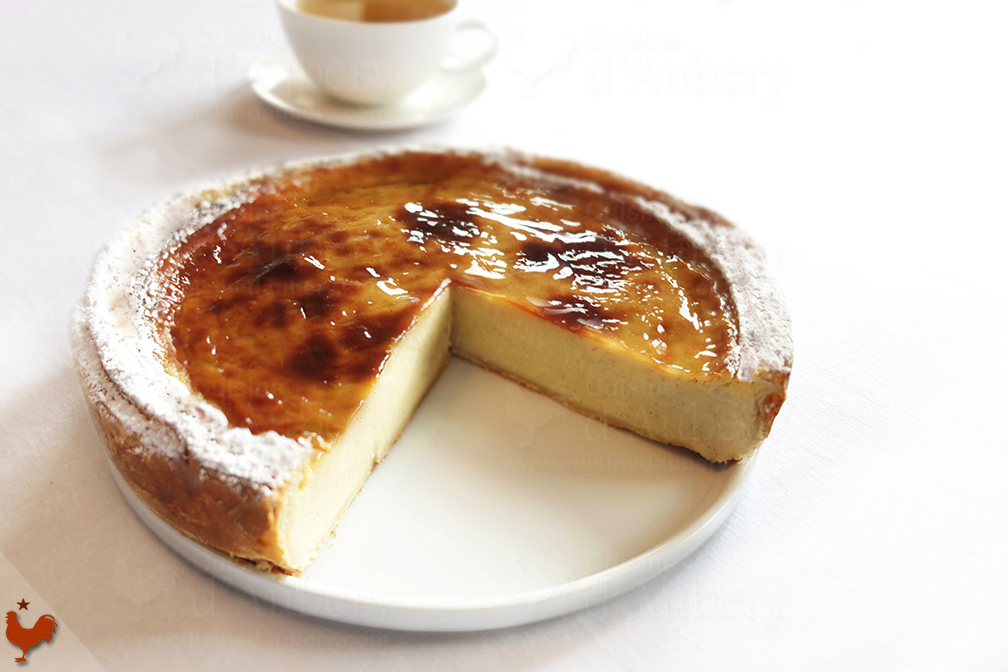 And although this is a classic of French Pâtisseries, most of my American and Australian friends don't know this pie, but when I serve it, they all love it ! This is an "instant addict pastry" !
---
Modifications

to the original recipe

I modified only a few things...

● I use more Vanilla Beans : 3 instead of 1

● I use less Sugar : 1 Cup or 210 g instead of 250 g ( 9 oz )

● I glaze with Neutral Glaze to make the tart shinny
---
---
---
---
---
---
---
#advertising, #affiliate, #Amazon
---
The pie crust
Here's a photo of the parings of Puff pastry that were left after making the dessert "Love Napoleon"
Usually, I just put those away, but there were so many that I decided to recycle those parings
With this recipe, you can put those parings together and roll them down, as we don't need those "layers". We are deconstructing the puff dough
Note: if you don't have parings, you may use Puff pastry simply. If you live in the States, you know it's difficult to find a quality one. Over the years, I tested a lot, and my favorite is at "Smart and Final" chain store, in the frozen section, and the brand is "Jecky's Best"
1. For the baking pan, take a dish that is oven proof and that is at least 1.57" (or 1 37/64" or 4 cm) deep
2. Butter and flour the pan (to avoid sticking)
Non-Stick Round Cake Pan, 7-Inch (18 cm)
Non-Stick Round Cake Pan, 8-Inch (20 cm)
7 inch Springform Pan
Non-stick 9-inch Springform Cake Pan
#advertising, #affiliate, #Amazon
3. Roll down the Puff Pastry Dough (1 lbs 15 oz or 420 g) with a rolling pin
4. Place the dough inside the pan
5. Place the pan into the fridge
Wooden Rolling Pin
Rolling Pin with Removable Rings
#advertising, #affiliate, #Amazon
---
The batter
6. Use the point of the knife to slice and then scrape the seeds loose from the Vanilla Beans (3)
7. Warm the Whole Milk (3 ⅓ Cups or 750 g) and the Whipping Cream (1 Cup or 250 g) in a saucepan, with the seeds of the Vanilla Beans (3)
Kitchen Scale
Madagascar Vanilla Beans
Pure Vanilla Bean Paste
#advertising, #affiliate, #Amazon
8. In a mixing bowl, whisk together the Egg Yolks (4 Tablespoons or 60 g), the Eggs (⅓ Cup or 150 g) and the Sugar (1 Cup or 210 g)
9. Add in the Corn Starch (⅔ Cup or 80 g) and whisk
Large Mixing Bowls, Stainless Steel
DeBuyer Whisk
KitchenAid Whisk
#advertising, #affiliate, #Amazon
10. When the liquid starts boiling, pour onto the bowl while whisking
11. Transfer back to the saucepan
12. Cook on low heat, while stirring until custard thickens
Scanpan Saucepan
Calphalon Nonstick Sauce Pan
#advertising, #affiliate, #Amazon
13. Once the cream has thickened, remove from heat
14. Take the pie crust out of the fridge and trim
15. Pour the thickened cream
16. Spread with an offset Icing Spatula
17. Wrap airtight (avoids to crust)
Wilton Offset Spatula
Food Wrap
#advertising, #affiliate, #Amazon
18. Refrigerate for at least 4 hours : this is necessary to "stabilize" the cream
---
Baking
19. Remove from the fridge, and remove the plastic wrap
20.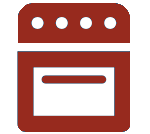 Bake in preheated oven at 320 °F / 160 °C (for approx. 1 hour)
21. Cool down at room temperature, then wrap airtight
22. Cool down in the fridge for a few hours
23. I then use some glazing for the shine effect : spread some Neutral Glaze with a brush
Pastry Brush
Clear Glaze
Mirror Glaze
#advertising, #affiliate, #Amazon
24. You may sift icing sugar on the edges
There you go!
A tasty and delicious flan pie !